Ped's Page
---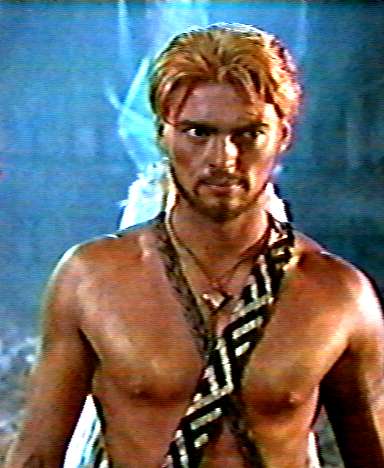 Photo courtesy of Logomancy.

Isn't this exciting?!? I finally made myself a page about Karl Urban. I bet I know people who are starting to pray that the world doesn't end tomorrow. <BEG>

Well I don't have much here yet... just some stuff moved from my Ares Page and this page, complete with links. Be expecting me to build this page up with links, pics, WAVs, etc. as I get the time (and permission) to add them to my page.

Karl Urban was in my hometown on Sunday, September 20, 1998. I of course attended the convention... But WAIT! You should go to The Sac 98 Con Page, featuring the report written by me, and elaborated by some of my fellow attendees! Also... I have *4* pages of scanned photos up!

Stuff here:

Ped's list of links:
Temple of Cupid 3 We recently moved to a new location because the The Temple of Cupid2 got too full at 100 posts. The Original Temple has now become partially archived.

Cupid's Temple info maintained by Sinn.

Kriket's Cupid Page maintained by kriket, WACKO and friend. Lots of good stuff here, like the Karl chat.

Logomancy's Karl Urban Wing Many good pictures here. In fact it's become a good source for those of us who were Karl-starved for awhile.

Shrine of the Urbanites Sinn's personal page about Karl.

KimD's Page Really kewl page, she makes her own pics...


---
This page last changed February 27, 1999

Contact with complaints, bribes, etc: theped@hotmail.com
Sign my Guestbook
Send me a "message"

This page is not affiliated with Karl Urban (or his management), Universal Pictures, Renaissaince Pictures, Hercules: The Lengendary Journeys, Xena: Warrior Princess, nor any other television show filmed in New Zealand. It is the work of an awfully strange college student from Northern California, but don't let *that* influence your decision to visit this part of the country.